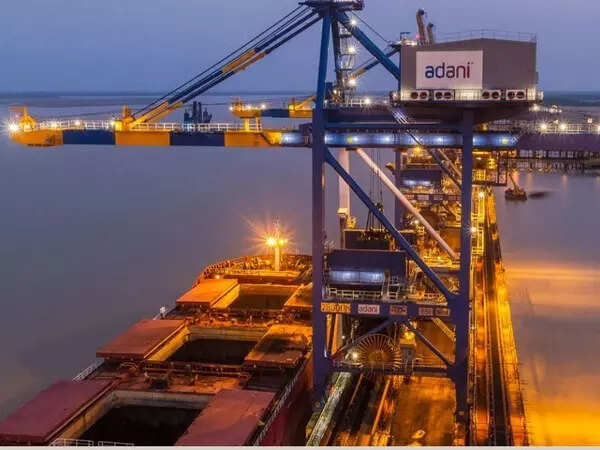 MUMBAI: Adani Ports and Special Economic Zone Ltd (APSEZ), India's biggest private port operator, said its April-June consolidated net profit jumped 82.58 percent to Rs2,114.72 crore from Rs1,158.28 crore a year earlier.
The firm's consolidated revenue from operations for the first quarter of FY24 rose 23.51 percent to Rs6,247.55 crore compared to the Rs5,058.09 crore posted during the same period last year, APSEZ said in a stock exchange filing on Tuesday after a board meeting.
During Q1 FY24, APSEZ handled 101.40 million tonnes (mt) of cargo, 11.55 percent more than the 90.90 mt handled during the same period last year.
"Our continuous efforts on improving operational efficiencies have resulted in domestic ports business EBITDA margin of 72 percent and logistics business EBITDA margin of 28 percent. With our cargo volumes crossing 100 mt during the quarter, we are well on course to achieve our FY24 cargo volume guidance of 370-390 mt," added Karan Adani.
The growth in cargo volume was led by containers (+15%), dry cargo (+10%) and liquids excluding crude (+7%).
The cargo volume growth in the first quarter of FY 24 helped APSEZ increase domestic market share by 200 basis points to 26 percent, Karan Adani added.