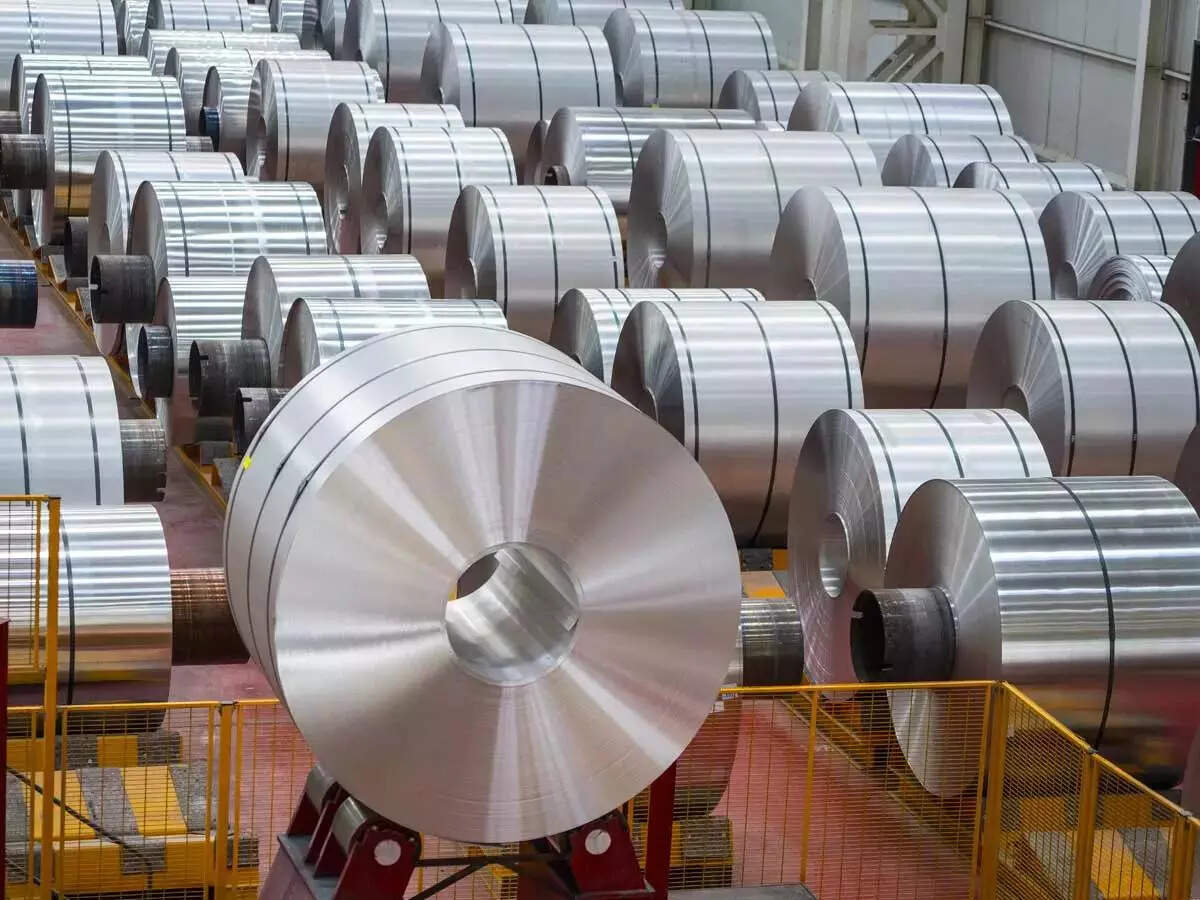 LONDON: Chinese-owned British Steel on Monday launched plans to replace its coal-powered blast furnaces with electric technology that emits less pollution, but unions warned it would threaten up to 2,000 jobs.
The company, which is owned by Chinese group Jingye, announced in a statement that it will replace its blast furnaces with electric arc furnaces (EAFs) producing "greener" steel at its main base in Scunthorpe and in nearby Teesside, northeast England.
British Steel added that it will invest £1.25 billion ($1.55 billion) to accelerate the decarbonisation of its operations, but the overhaul hinges on "appropriate" state support.
"The new furnaces could be operational by late 2025 and would replace the ageing iron and steelmaking operations in Scunthorpe, which are responsible for the vast majority of the company's carbon dioxide emissions," it added in the statement.
"The company proposes maintaining current operations until a transition to electric arc steelmaking."
The steelmaker said it has begun "preliminary talks" with trade unions but gave no indication of how many employees would be affected.
Unions predict British Steel, which employs 4,500 people across the country, could axe up to 2,000 jobs under the cost-cutting plan.
British Steel has concluded that the current set-up was no longer cost effective, according to CEO and President, Xijun Cao.
"Decarbonisation is a major challenge for our business but we are committed to manufacturing the home-made, low-embedded carbon steel the UK needs," he noted in the statement.
"We have engaged extensively with the public and private sector to understand the feasibility of producing net zero steel with our current blast furnace operations. However, thorough analysis shows this is not viable," Cao said.
Jingye Group has "already invested £330 million in British Steel in just three years and they are committed to the unprecedented investment our proposals require".
The Chinese industrial giant rescued former state-owned company British Steel from bankruptcy in 2020, after the UK steel sector had long struggled with fierce Chinese competition.
In reaction to Monday's announcement, the GMB trade union warned it was "deeply concerned".
"Any scheme that would close the blast furnaces in Scunthorpe would be another hammer blow for UK steel," said GMB official Charlotte Brumpton-Childs.
"Potential job losses on this scale would be devastating for the people of Scunthorpe."
British Steel did not specify UK state support but the government said it had negotiated a "generous" funding of more than £300 million.
"Our commitment to the UK steel sector is clear, and we continue to work closely with industry, including British Steel, to secure a sustainable and competitive future for the sector and its workers," a government spokesperson said.
"We have offered a generous support package including more than £300 million of investment for British Steel to cut emissions (and) help safeguard jobs."
However, media reports had previously suggested that British Steel's UK support could run as high as £500 million, matching a similar package granted to Indian rival Tata Steel.
London announced in September it would provide £500 million to help fund a new electric arc furnace at Tata's Port Talbot site in south Wales, but 3,000 layoffs still loom there.