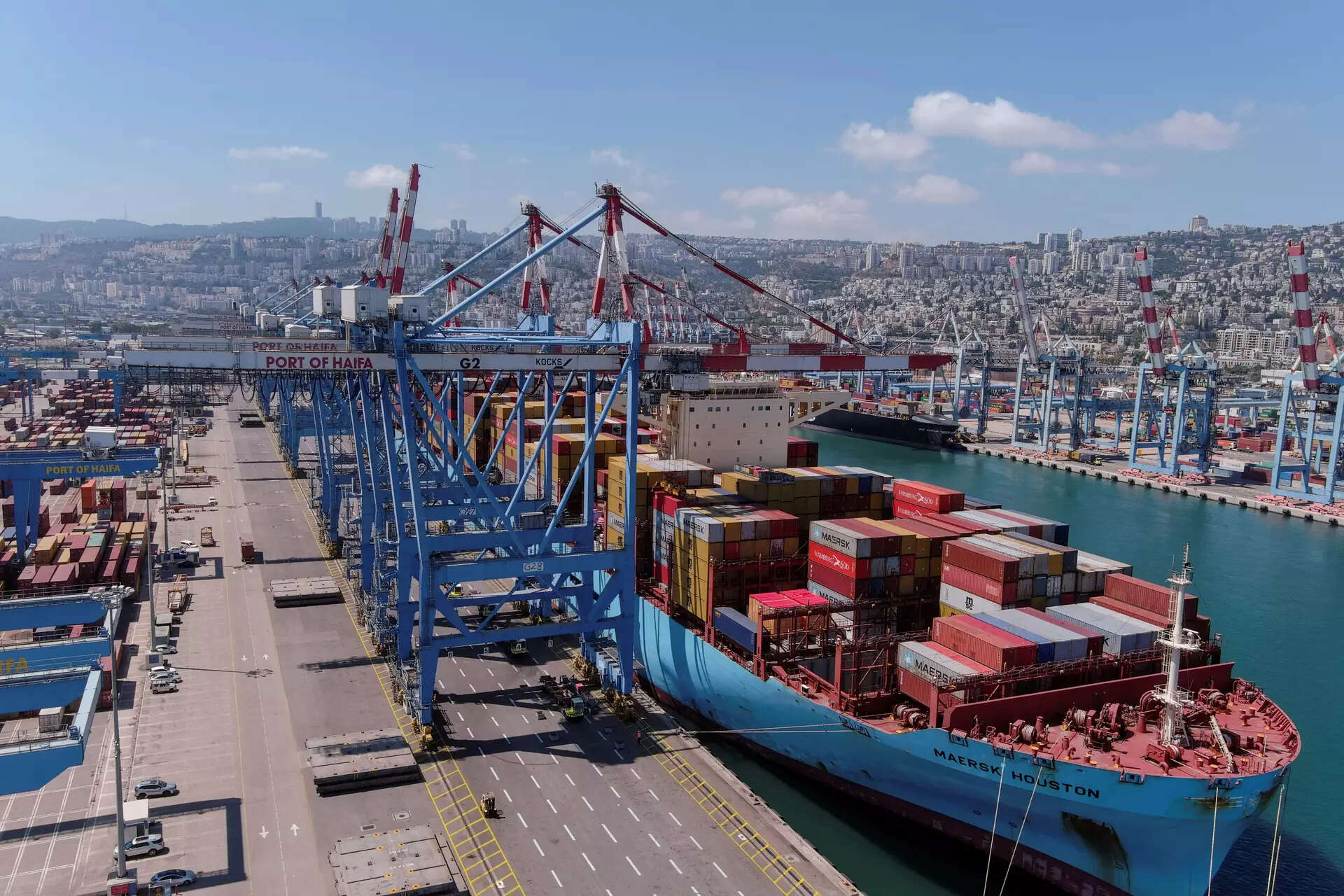 JERUSALEM: Israel's war in Gaza won't derail plans to expand the country's northern Mediterranean port of Haifa into a major trade hub between Asia and Europe, and any disruptions are expected to be temporary, the port's chairman said.
A consortium led by India's Adani Group completed the purchase of Haifa Port in January, reviving hopes of creating a trade gateway connecting the terminal and the broader Middle East, including Saudi Arabia, which does not have ties with Israel.
Adding further momentum, global leaders announced in September a multinational rail and ports deal linking the Middle East and South Asia on the sidelines of the G20 summit.
Israel's deeper offensive in Gaza, which was triggered after Islamist group Hamas killed 1,400 Israelis and took more than 200 hostages, has meant the broader plans would need to wait.
"We still don't know how much time this war will take and what will be the end game of it," Ron Malka, executive chairman of Haifa Port, told Reuters.
"There might be a delay of a few months, but in perspective, it's not something which is meaningful. But this corridor will open," he said, referring to the broader gateway.
Malka said the opening of a gateway from India via Haifa would speed up the delivery of perishable goods to Europe.
"If we open this corridor between India to Europe through the Gulf, Saudi Arabia, Jordan, Haifa Port, and then to Europe, it will shorten the supply time by two weeks, maybe more," he said.
"There is a capacity for us to grow and grow rapidly."
China's Shanghai International Port Group last year opened a new port across the bay in Haifa.
Nearly all goods move in and out of Israel by sea, and port upgrades are needed to maintain economic growth.
Over 8,000 rockets have targeted Israel from Gaza and there have been clashes with Iranian-backed Shi'ite group Hezbollah around the border with Lebanon.
"There is no all-out confrontation in the north, there are some incidents. But still, Haifa is in what we call the green zone, which means that it's not under high risk. So ships are calling at Haifa more and more," Malka said.
"Living here in Israel and being used to these kinds of emergencies, we don't take it as something that is too dramatic."
Malka said the volume at Haifa Port had risen 80% since Oct. 7 with a number of ships diverting from other ports in the south.
Shlomi Fogel, another leading player in Israel's maritime industry and co-owner of Israel Shipyards, which operates a small port in Haifa bay, said ships were still coming from the Gulf with no issues despite the war in Gaza, which has divided the region.
"All of them are owners from the Gulf. So there is no problem for the moment," Fogel said.