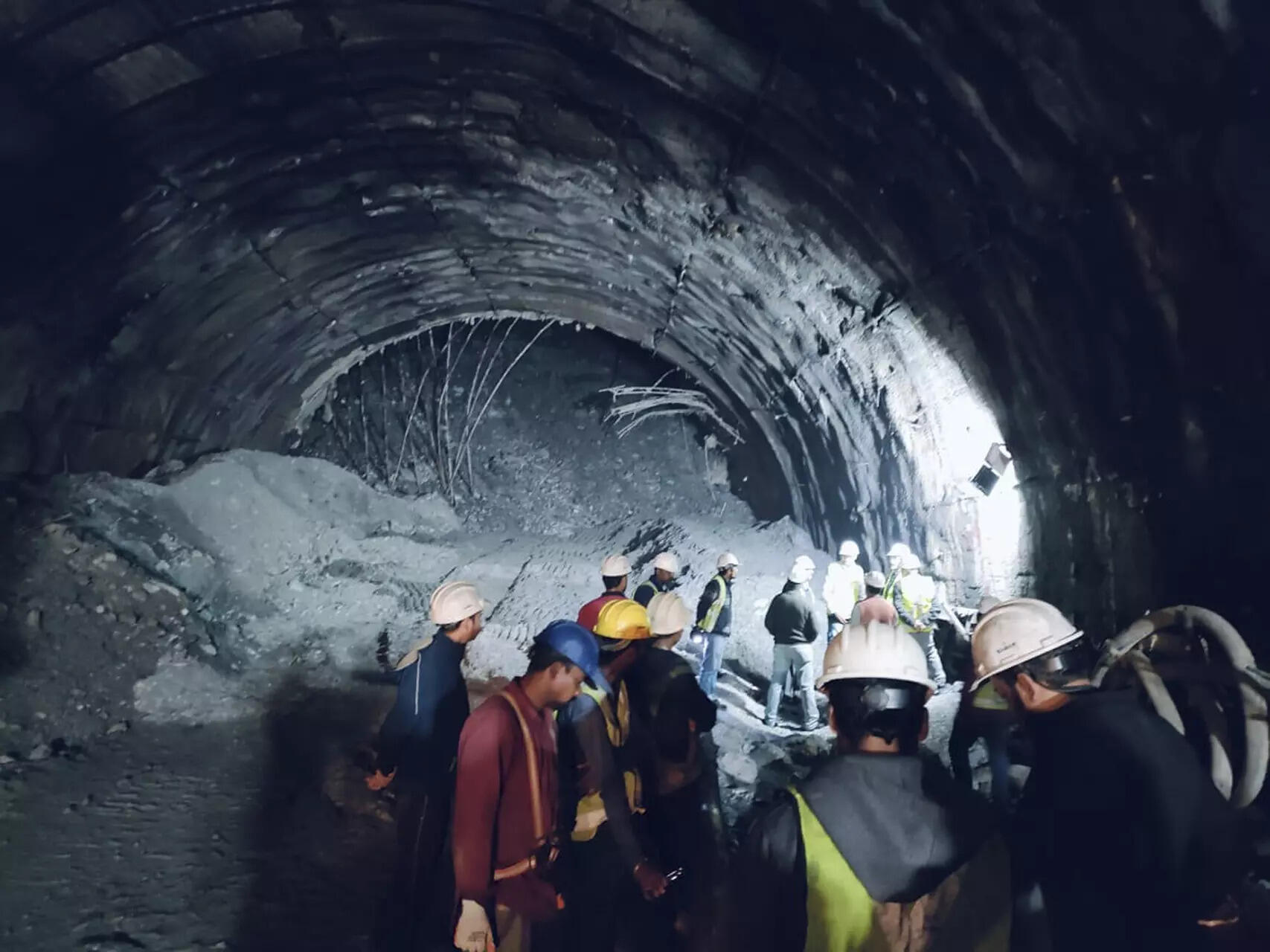 DEHRADUN/UTTARKASHI: With multi-agency rescue teams striving hard to find a way out to save the 41 workers trapped in the Silkyara tunnel in Uttarkashi, international tunnelling experts have now come forward to join the operation going on for almost a week.
Arnold Dix, president of International Tunnelling and Underground Space Association, a non-governmental organisation of about 78-member nations, is on his way to India to devise a plan to rescue the workers, officials said on Saturday.
In a video message, Dix said, " My mission is clear — the 41 men must be rescued. It's non-negotiable. I have spoken to the team on site and they are in agreement to discuss other options for the safe rescue of the workers." Founded in the 1970s, the association is involved in "promoting the use of tunnels and underground space via technical advance and knowledge sharing".
Dix added: "The technique we are using at present has to be reviewed. This is no simple exercise. We're in the Himalayas… These are the most difficult rocks and mountains on earth."
The National Highways and Infrastructure Development Corporation Limited (NHIDCL), executing agency of the project, had earlier reached out to global experts who were involved in the heroic effort to save 12 Thai boys and their football coach from a flooding cave in Tham Luang in Thailand's Chiang Rai province in 2018. They sought technical counsel from the Norwegian Geotechnical Institute – an international centre for research and consultancy in engineering-related geosciences, integrating geotechnical, geological and geophysical expertise.