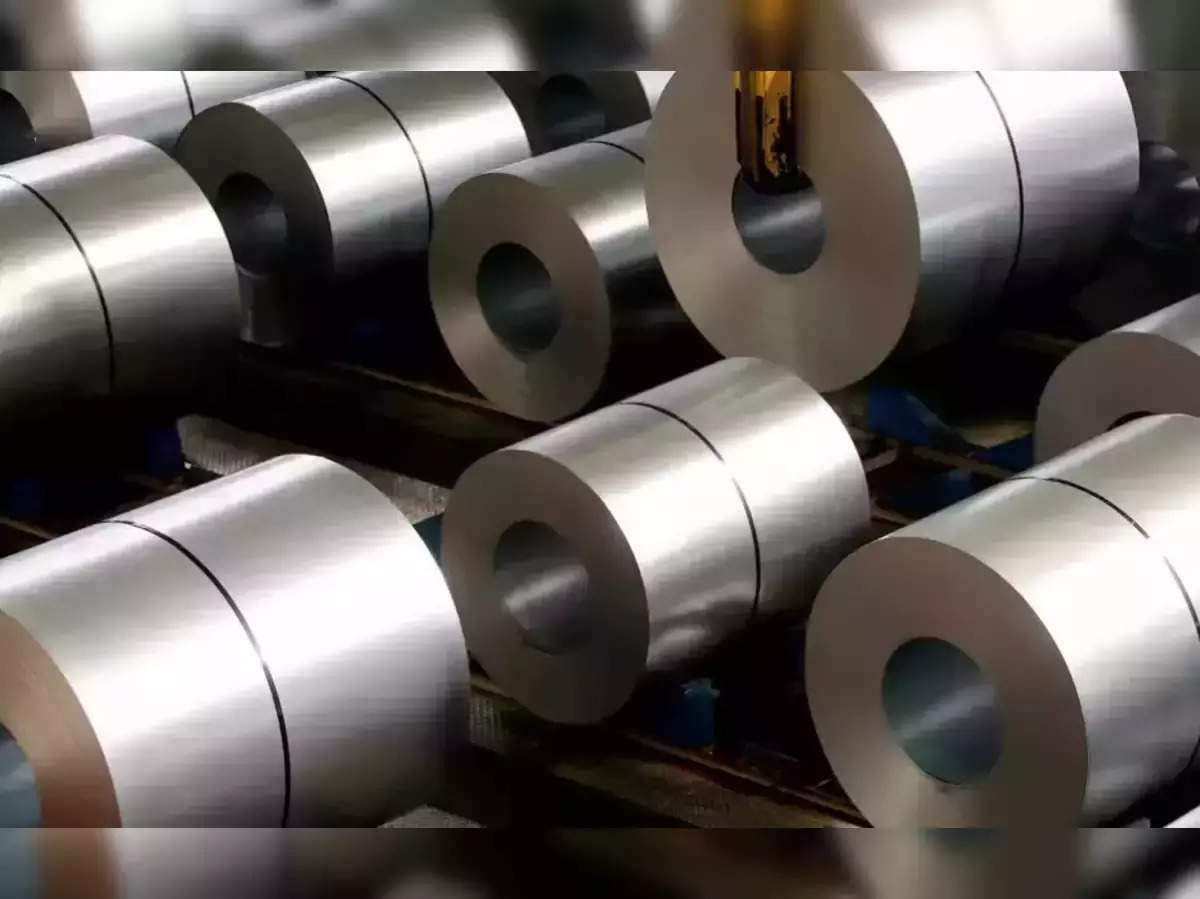 The central government is committed to addressing concerns of the stainless steel industry, Union Minister of State for Steel Faggan Singh Kulaste said on Thursday. The stainless steel industry has urged the government to address issues surrounding the export-import regulations to boost the sector's growth.
"The central government is committed to looking after the concerns… Stainless steel's recyclability is a key factor in its sustainability," Kulaste said, while virtually addressing the inauguration of the maiden India Stainless Steel Expo (ISSE) 2023 being held in Greater Noida.
"With the help of stainless steel, we can conserve natural resources, reduce energy consumption, minimise waste and contribute to a more sustainable and eco-friendly future," Kulaste said.
The Indian Stainless Steel Development Association (ISSDA), the organiser of the three-day event, said that consumption of stainless steel in India has grown nearly 10 per cent over the past financial year to reach 4 million tonnes.
India's per capita consumption of stainless steel went up from 2.5 kg to 2.8 kg on the back of increased demand in several sectors, including railways, process industries, architecture, building and construction, it said in a statement.
The figures come at a time when global stainless steel production has fallen by 5.2 per cent from 58.2 million tonnes in 2021 to 55.2 million tonnes in 2022, it added.
Steel Secretary Nagendra Nath Sinha said the government has laid a thrust on infrastructure development, which will prove to be a potential market for the stainless steel industry.
"Architecture, building and construction, railway coach manufacturing have increased the demand for steel," he said.
Sinha also pointed out that a new area of development encompassing alternative energy, ethanol, etc, will further increase the demand of stainless steel in the coming years.
ISSDA President Rajamani Krishnamurti said the expo has been organised for the first time to bring the entire stainless steel value chain under one roof to exchange ideas and forge collaborations to take the industry to new heights.
"India is the largest market and is the only country where stainless steel consumption is growing, so we want the government to let domestic players have access to this potential market. ISSDA appeals to the government to articulate well on export-import regulations to boost the industry in India," Krishnamurti said.
Jindal Stainless Managing Director Abhyuday Jindal said he believed that a stainless steel boom is expected in the near future and called on MSME partners to be a part of this growth.
"The first step we need to take is address the issue of fragmentation in our industry. It is imperative that all of us unite in our efforts to address these issues together. That is why forums such as ISSE are important, so that we can all come together with our different perspectives, share our learnings, and define the way ahead for the industry," Jindal said.
SMR GmbH Managing Director Markus Moll said stainless steel consumption is growing in India and market potential is robust.
Decarbonisation is the biggest driver for the growth of the stainless steel industry, he said, adding that in terms of minimising greenhouse gas emissions, stainless steel beats aluminium.
Tim Collins, secretary general at World Stainless, said, "The building and infrastructure industry often discounts the use of stainless steel. Global stainless steel demand will rebound this year owing to a recovery in manufacturing activity. The environment impact of stainless steel is hugely positive."