S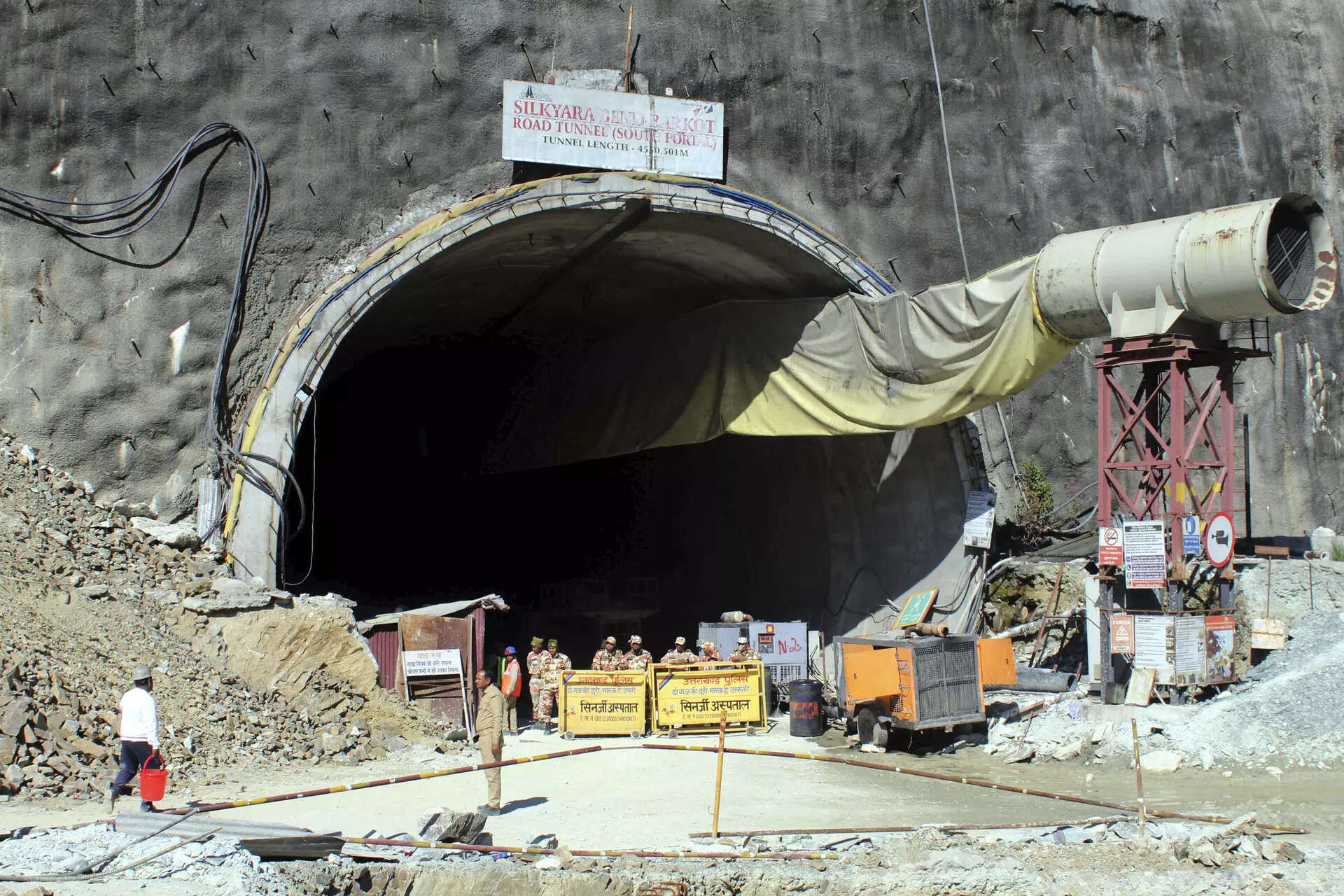 unday's collapse of the under-construction tunnel on the Brahmakhal-Yamunotri National Highway in Uttarakhand, trapping 40 workers, is a stark reminder of the fragility of the Himalayan region. As a six-member panel set up by the state government investigates the collapse, it must consider how design and material choices, construction methods and lack of adherence to geological studies contributed to the mishap.
This tunnel collapse is not an isolated incident. There have been multiple reports of landslides and infrastructure collapse across Himalayan states, from Himachal Pradesh to Sikkim. What is required are norms through infrastructure lifecycles that take into account ecosystem fragility and the rising impact of climate change in the precarious 'Third Pole' region that encompasses the Tibetan Plateau, Himalayas, Hindu Kush, Pamirs and Tien Shan mountains in central Asia.
Ensuring that infra projects are resilient to climate change-induced extreme weather events and glacier activity is central to avoiding triggering mishaps. It will mean factoring in construction resilience. Yes, this would push up upfront costs, but it will minimise loss of lives and resources. Infra development in the region needs to balance four facets of security: economic, ecological, national and energy.
Stalling development is not an option. Developing in a manner that undermines ecological security is also not an option – ironically, also for the sake of development. But the risks must be explicitly accounted for in the design and planning. This will inform choices for appropriate designs, materials and construction methods. Balancing out competing and complementary needs will pave the way for building resilience in the system and infrastructure.