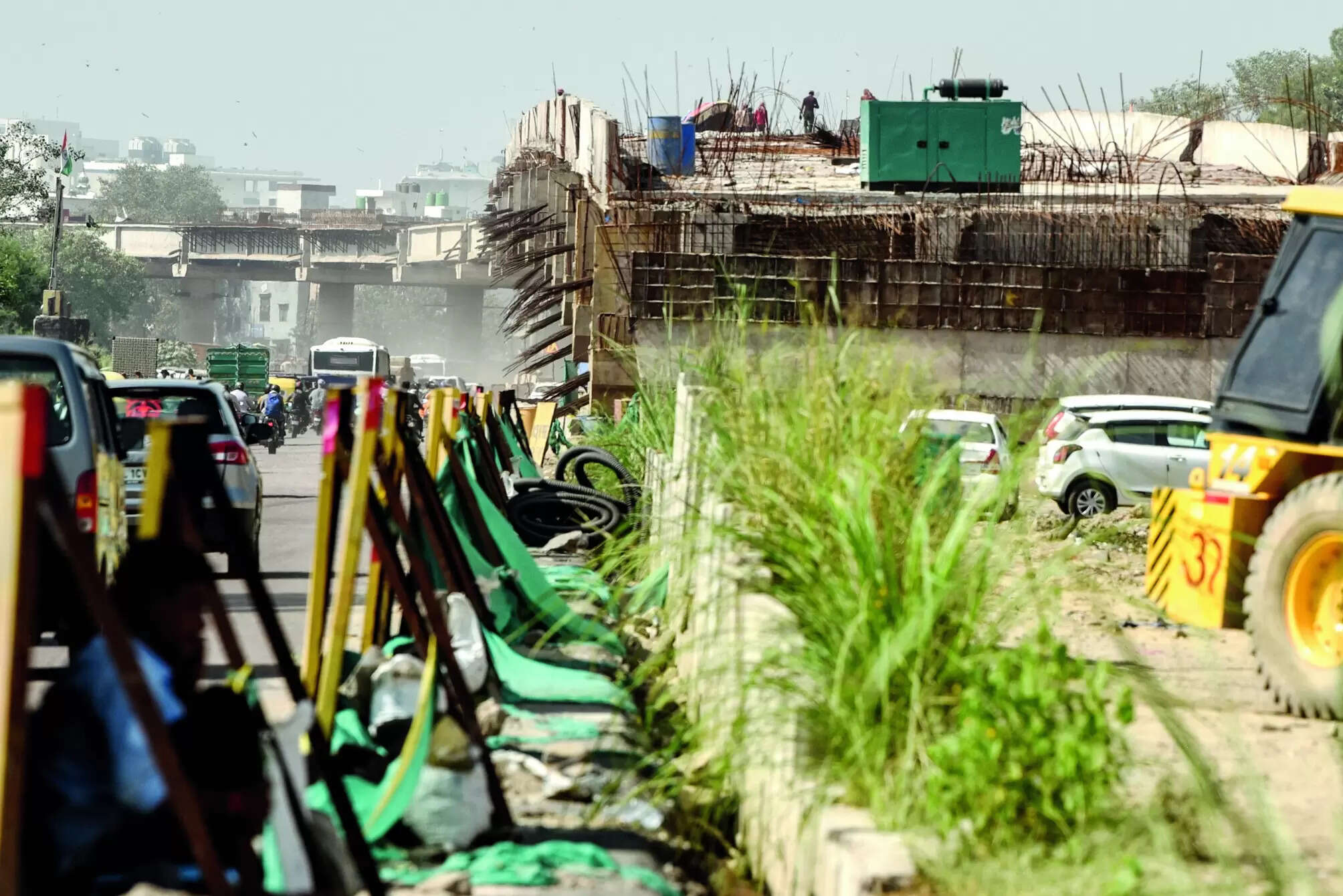 NEW DELHI: The partial easing of construction restrictions under the winter action plan has left contractors confused.
While work related to the construction of flyovers is allowed, the ban on drilling, boring and excavation has defeated the whole purpose of the exemptions, they said.
"Most of the work cannot be started because drilling, excavation and demolition activities need to be carried out at the project site. The ban should be lifted completely. This partial lifting does not help much," said Randhir Singh Solanki, general secretary of the CPWD contractors' association.
According to contractors, until these works are also exempt, restarting projects that have come to a halt would not be possible.
"Contractors have to bear labour costs if work is restarted. But not much can be done due to several restrictions. Payment for the whole day will have to be done, which will add to our costs," added Solanki.
Several public infrastructure projects that are under construction are likely to face delays because of the construction ban implemented under air pollution control measures. Currently, the Public Works Department (PWD) is working on around 30 small to big projects, including flyovers, hospitals and underpasses.
Environment minister Gopal Rai announced on Sunday that the ban on construction and demolition (C&D) activities in Delhi under GRAP III will remain in force. However, C&D sites related to national security, inter-state bus stands, hospitals, roads and highways, flyovers, electricity, sewer lines, and sanitation projects are exempt. The exempted sites will have to follow the guidelines issued.
The minister said interior work such as plumbing, electrical fitting and furniture work is also exempted.
Boring, drilling, excavation and stuffing are strictly prohibited. Demolishment activities and loading and unloading are also prohibited. The movement of raw materials is prohibited. Movement of vehicles on dirt roads is also prohibited. Cutting floor materials, stones, tiles and other construction materials and any grinding operations are also prohibited.
According to PWD officials, several projects will be delayed if the construction ban continues for the next few months.