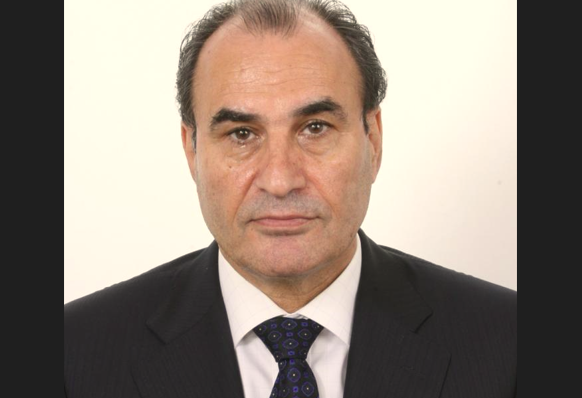 MUMBAI: Mohammad Reza Ghaem Maghami is the founder and partner of more than 50 companies worldwide in the container feeder, container transportation, tanker, ship management, hinterlands trucking, IT and new technologies industries. He is the founder and Chairman of Global Feeder Shipping (GFS), a top 20 container shipping line globally and one of the top 3 common feeder operators. GFS commenced feedering in the Middle East in 1992 and expanded into India (under the brand of Sima Marine), East Africa, Far East and recently, Europe. Maghami is also the founder and partner of Sima Marine India P Ltd, a top Indian coastal operator owning six Indian flag container ships.Maghami spoke to ET Infra during a recent visit to Mumbai. Excerpts from the interview:
India is one of the bright spots in the world. How will this help the container shipping industry?
Depends on how you look at it. For example, if you look at the number of ship-owners in Germany and if you look at the size of the cargo generated by Germany, cargo handled is nothing compared to the number of ship owners. Traditionally, Germany was into container shipping with many big lines operating from there. India is becoming a centre for production, export and trade. Gradually, the container shipping industry will also grow. It is very much dependent on the economy.
Do you think the International Financial Services Centre (IFSC) will catalyse India's shipping industry?
Already we are having six ships under the Indian flag (Domestic Tariff Area regime) but the new one, we have to wait and watch to see how the government is going to maintain it. First of all, what is the facility which can attract people to go to this area, stay there, work there because environment is also very important.
If I have to bring expertise to a place which is far away from cities and facilities, it is difficult to get expertise working there. It is not only the registration of a company, but you also need expertise to run the show. To run the show, you need a nice environment, place of work etc etc.
Will DTA regime ship owners move to IFSC?
I don't think they would move because fundamentally most of the companies registered here, even if you are having business in India, if freight is generated from Indian companies, they are prepared to pay the taxes. It is the advantage of operating the ship but for individual ship owners who want to run their business, global business from a free zone or tax-free area, it is too early to say whatever is offered by the government is very attractive or not.
If the government is able to provide a nice environment. We have a lot of ships under the flag of Cyprus. In Cyprus, you are having, first of all, you are in Europe, sitting in Nicosia, a nice city, a coastal city and they only levy tonnage tax, nothing more and you get good quality multinational staff to work, very educated with background of ship operations.
These are the side advantages that add value to the tax regime and other things. So, this is what we have to wait and see.
The ecosystem of shipping doesn't come within a year or two, it takes time to develop the ecosystem.
So, the advantage of tax alone, of course it is necessary, it is good but not enough. There are other factors which add value.
Are you looking to expand the Indian flagged ships?
To be honest, we are having some other ideas of sea logistics for India, and we are working on it, not only container ships but other modes of shipping. We are doing some studies to see if we can bring Roll-On/Roll-Off Container Ships (ConRo) ships (similar to Ro-Ro ships) to India. We are looking at it.
If we can put a ship between one port of India, for example, if you are having a construction site in Kochi and you want to bring cement and ceramic from Gujarat, the cargo laden truck can go into the ship and the truck can roll out at the destination port and go all the way to the site. No handling at the port of loading, no handling at the port of discharge and more importantly less pollution.
It fits with the decarbonisation goals of the government. This is what we are studying. Upon getting the result, we will try to get into this business. We are working in zero phase now, just to see the potential. After we get to know about the potential, we will appoint a professional company to do thorough studies.
Imagine India with a 7,500 km-long coastline, it needs a proper connection by sea. We provided connections by sea for containers. Now, if we can add value, especially where it can lead to decarbonisation, this is a solution by which we can bring the ships away from the coast without generating any carbon.
Again, it will depend on government policy/support.
If the government backs the idea for supporting investments and gives some incentives like tax-free status, or some other policy benefits which will cause industry to use such modes of transport, it will help the project to take off.
What is your view on the demand for infrastructure status to shipping?
It depends on how you look at it. For Example, if you are looking at the supply chain of products and a country like India, which is big, ships are acting like a part of the road, sea is part of the road, so you are having sea as one of the infrastructure. So, ships and shipping definitely become part of infrastructure and it will add value to manufacturing.
If a factory on the west coast is producing clinker, for instance, and on the east coast, there is a company which converts clinker into cement, of course ships and sea are part of infrastructure for the production of cement.
That is why, if you look at it, how the sea can help in reducing the cost of logistics for the industry, it is part of the infrastructure of India, look at it from that angle. I understand that the Indian government has given infrastructure status to railway wagons. In such a case, there is definitely a need to recognise shipping as infrastructure. I understand this will make it possible for shipping companies to gain access to long term cheaper finance.
Are you looking at any assets on the land side to get into?
Asset on the land side which is needed to enhance the scope for ConRo service is the truck. We should be having trucks and terminals for trucks. Small terminals to be used as parking for trucks because trucks are always on the move, either on board a ship, going from one port to another, or on land. So, the entire operation needs ships and trucks.The truck could be charged while on board the ship.
For short distances, the ConRo is not a good project, it is a good project for long distances beyond 1,000 kms.
Why I am saying more than 1,000 kms is because considering the operation, time of arrival, which are all factors which may be the disadvantageous part of delivery, definitely when you take cargo by sea, it maybe a little bit late but you get rid of traffic on the road, get rid of pollution on land and you are having less operations which produces less carbon.
When you lift a container from a truck to the terminal, then again lift it onto the truck, again lift it and put it on the ship, all these are massive carbon producing operations. While on the ConRo ship, the truck without unloading the container, it goes directly on to the ship and from there, it goes to the destination and goes out from there without unloading. By this, you can have a green port. The ConRo ships have not yet been tested in Indian coastal waters.
Are you looking to enter terminal business?
We are doing it a little bit here and there. Container terminals in future should be carbon free, for carbon-free terminal operations, you need massive amounts of investments and the investment always depends on the demand-supply scenario.
Has India improved in ease of doing business?
A lot has been done in India; a lot of changes have happened since we started working in India way back in 1992. But, when it comes to shipping operations, we have a lot more to do to promote ease of trade, to create better opportunities for exporters and importers, and in addition to ease of doing business it is important to make shipping operations competitive for which you need to do more.
Anything specific?
The dwell time at Indian ports has to improve. There are a lot of factors, port congestion, customs clearance, regulatory control, these are the things which need improvement when compared to other countries. Ships have to pay duties and GST which is not charged anywhere else. This becomes a cost which makes Indian shipping less competitive. Long term certainty of policy is very important. India has improved a lot but there is room for more improvement.
What are the opportunities you see in India?
India has a lot of potential when it comes to port expansions. When Vizhinjam port starts operations, we will connect it with the rest of the country through feeder operations.
Will cabotage relaxation help boost coastal shipping?
It is not good for the Indian flag because as an Indian flag owner, you are subject to some taxes and especially when you want to import a ship, you are subject to IGST of 5 percent of the value of the ship. Having said that, relaxing cabotage was supposed to help in coastal movement of cargo when it was relaxed for container ships a few years ago. However, it has not brought any benefits at all.
What the Government should do is to take off the restrictions and duties and taxes on Indian ships and give the shipowner the freedom to manage operations as are best needed. If that happens, everything else becomes neutral. Many countries practice cabotage – such as China, USA, Indonesia. So, there must be some good in it. So, relaxation should lead to some definite relief otherwise it is of no use.
I can't say it's no good at all, but definitely there would be not much of an Indian flag anymore if cabotage is removed. There is no advantage to fly the Indian flag ship when there is no benefit.